If you are a business owner and are looking for a different financing method, you may want to consider requesting for merchant cash advance. Merchant cash advance financing has been on the rise and many people are looking for ways to revamp their businesses. The best way that you can boost your business, especially if you have a lower credit score or do not have credit score at all is to get a merchant advance loan. Typically, the amount that you can qualify for is based on your business performance in terms of sales and profitability. You do not have to struggle. Just contact our support team and they will guide you to get the best loan for your business. If managed responsibly, the loan can improve your finances considerably, taking you to a new level in business.
Research on Merchant Cash Advance Companies
Many business people tend to assume some things when looking for a loan. You should not rush and take your time to research each company and their policies. When comparing different companies, there are different aspects that you should look for – the cost of the loan. The next aspect is the factor rate, as this will determine the amount of the credit cash sales that your lender will use to repay the loan that you have borrowed. Doing your research is essential because there are fundamental differences from one lender to another and there are minimum requirements that you have to meet before you can qualify for a loan.
Work with approved companies
The most imperative aspect is that you should work with approved companies that will help you build your business and fulfill your financial obligations. You do not have to deal with multiple card processors because this will increase the cost of the loans. However, you can opt to use a merchant advance loan before you go to a card processor.
When looking for a merchant advance loan for your business, all you need to do is make an online request on our website. Your lender will require you to submit documentation showing your daily sales and expected revenue. From the revenue and sales, they will be able to estimate an amount that you can repay monthly without ruining your credit score or damaging your daily business performance. One benefit of the merchant advance companies is that they are accurate, straightforward and they will give you clear instructions when requesting for the loan.
A merchant funding provider will review your business financial situation including projected future performance, typical revenues and the total income. In addition, they will want to know a little history about your company and with this, they can find a loan and interest rate that will suit your business.
Review your prospective contract
Before you fill out any contract, it is imperative that you take your time to understand how your lender works.
This way, you will not be shocked if there is an increase in the interest rate or cost of the loan. Your merchant cash advance contract will have all the relevant information that you are required to give and you should be aware of all the terms before you sign any documents.
Once you have read the contract and understood all the terms and condition, you should ask questions about it in case there are areas you do not understand. A merchant cash advance will provide a critical financial liquidity that you need for improving your overall performance and with the money, you can improve your business performance and boost stock.
Boost revenue generation
In business, boosting the sales or revenue generated are some of the most important aspects if you want to succeed in business. The merchant advance companies will scrutinize your loan request closely before making a final decision. You should formulate a plan that will help you increase sales generated, be it advertising or rebranding. This is important because it will improve your product's visibility and gain market share.
Regardless of the position that you occupy in the market, a little increase in the function of the business coupled by injection of capital can take your business to a new level. You may require modern machines that will increase efficiency and productivity. This is possible if you have a merchant cash advance loan
.
Merchant cash advance is the best way to best to get quick cash injection that your firneedsed. If you are having trouble in accessing other forms of credit then you should consider alternative forms of funding such as merchant cash advance and this will help you increase your business revenue.
Boosting business performance is an integral aspect that you should consider when you an entrepreneur. However if you have sales receipts that show that your business is not strong as expected then consider taking a loan.
Conclusion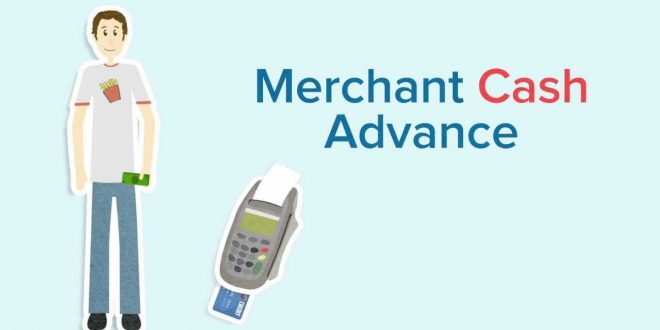 In summary requesting merchant cash advance is a simple process and it is a good alternative to regular banks which have stringent rules and regulations.
If you are willing to surrender a portion of your company for a future credit, then you should request for this type of loan. Home page – Bridgepayday.